Pre-Purchase Valuation
A pre-purchase valuation gives the potential purchaser a powerful tool to take to the negotiating table. A current property valuation report is widely regarded the most credible source of information available. It will assist to determine a reserve sale price, or help a purchaser identify their highest price limit or offer on a property for sale.  A property valuation report, which costs only a few hundred dollars, can potentially save tens of thousands.  If you would like to find out more, complete our enquiry form below.
NOTE: Information is kept strictly confidential and we do not visit a property without speaking to you first. 
Brisbane property valuer CSA Valuers is an independent property valuation practice providing an expert, reliable service for property related matters.
Our registered property valuers are fully qualified and experienced.  We can help you by providing a wide range of valuation services within the state of Queensland (QLD), Australia. Our client base includes members of the public, legal firms, accounting firms, lending institutions, developers, investors, charity organisations, body corporate managers and self-managed bodies corporate.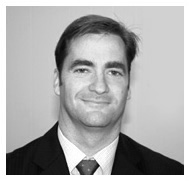 Property Valuer
The Director, property valuer Tim Bodman, commenced with Clem Scanlan in 1994 and together they formed Clem Scanlan and Associates. In 2006 Tim took over ownership and founded CSA Valuers Pty Ltd. Tim has gained significant experience in many real estate fields having completed extensive residential property valuations, rural residential valuations, commercial and industrial valuations. He holds an Associate Diploma in Business (Real Estate Valuation), was registered with the Valuers Registration Board of Queensland on 11th March 1997,  and was admitted as an Associate member of the Australian Property Institute on 15th November 1999. Tim is also a Certified Practising Valuer.
Mobile: 0407 722 064
Pre-Purchase Property Valuations Brisbane
was last updated
August 20th, 2018
by